Introduction of SHARK SHOPPING
As a member organization of China International Radio, headquartered in Beijing, SHARK SHOPPING is a leading full-media retail platform in China, which is positioned as an imported selection mall. Through the nationwide channel, excellent mobile shopping APP, smart TVs, elegant shopping magazines and big data sales, SHARK SHOPPING strictly selects high-quality home supplies throughout the world for enormous customers and families, and creates ideal life experience. At present, SHARK SHOPPING has maintained annual high growth, and become an advanced enterprise with the high market value, fast growth, and strong content innovation. Also has many cross-border cooperation and great brand image. SHARK SHOPPING acquisition citrussTV, the largest TV shopping network in the MENA region, this is the first overseas acquisition in China's TV shopping industry. SHARK SHOPPING has passed the certification of ISO9001 quality management system and ISO27001 information security management system. It is a national high-tech enterprise and a member of China Home Shopping Alliance, and also a member of China Electronic Chamber of Commerce.
The mission of SHARK SHOPPING is creating an ideal life experience for customers. No more wasting time, SHARK SHOPPING offers you the best. The professional buyers make recommendations for consumers throughout the world, which helps them to make smarter choices. SHARK SHOPPING provides high-standard services including free changing and refunding within 30 days. Because of SHARK SHOPPING, the shopping and life style of every customer and family is changing - not only saving more time, but also having a better quality of life.
The symbiosis of SHARK SHOPPING is prosperity in unity. SHARK SHOPPING always holds an open and integrated attitude, and keeps exploring diversified cooperation with outstanding partners from different fields. With the symbiotic business ecosystem, SHARK SHOPPING has established long-term strategic cooperation with thousands of excellent brands in the world, and creates opportunities for SMEs.
The vision of SHARK SHOPPING is becoming a respected enterprise and a world-known media retail group. SHARK SHOPPING advocates all employees, partners and enterprises to work together to promote the sustainable development of public welfare. Since 2013, SHARK SHOPPING has launched the public welfare activity "Global Music Classroom" in China every year, which donates to 1-2 schools with weak music education infrastructure, making more children obtain happiness and freedom through music. Now, with the rise of China's cultural media industry and the application of new technologies such as large data digging in the retail industry, SHARK SHOPPING caters to consumption upgrades with the dual attributes of "media + shelf" to create a new model for media retailing.
Shark is the spiritual totem of SHARK SHOPPING. It has cartilage all over its body, thus it can quickly adapt itself to the environment. It changes 30,000 teeth in its lifetime, it is always best prepared for fighting. It does not have a swim bladder, so it would sink if it does not keep swimming. SHARK SHOPPING advocates the shark spirit, which means the strong ability to adapt to the environment, the core competence from continuous learning, and the perpetual drive for action. In our journey to achieve our great vision, SHARK SHOPPING would like to work with partners who have the shark spirit.
Social responsibility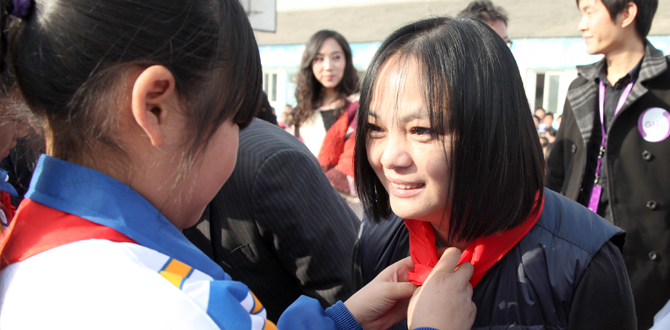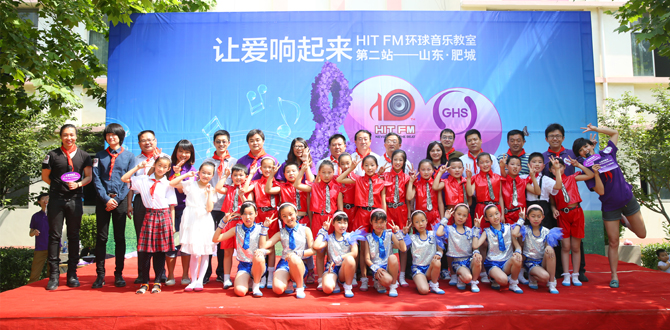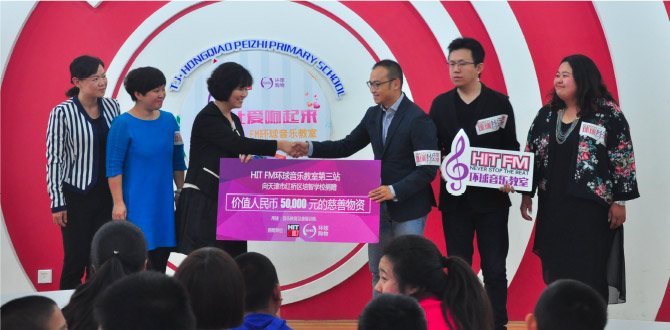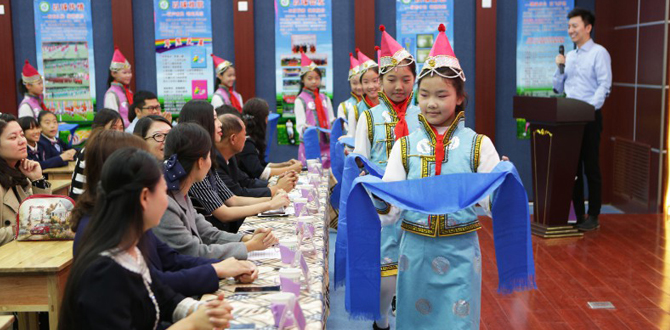 HIT FM&GHS Music Classroom is organized by CRI (China Radio International) and initiated by HIT FM (internationally broadcast pop music radio station) and GHS (Global Home Shopping). This program aims to donate musical instruments and teaching equipment to junior middle schools and primary schools with weak hardware and insufficient teaching talents. It delivered happiness and kindness to students and passing the message of "happy public service, spiritual public service" through "music lectures for the public". Since it Started up in 2013, "HIT FM&GHS Music Classroom" has selected 1-2 schools to build music classrooms every year. So far, music classrooms have been set up in Beijing, Tianjin, Shangdong, Inner Mongolia, etc., which makes children grow up happily and healthily with the power of music.