"Shark" in Attack! GHS Launches First Mobile Video Shopping Product in Beijing
On June 7, 2016, domestic full-media retail enterprise GHS held "Moving - 2016 GHS Video E-commerce Platform News Conference" at Poly Theatre in Beijing. Leaders of CRI, China Home Shopping Alliance, Gehua, Taiwan Fubon, Beijing Media Network and other industry associations, partners, suppliers, carriers, media and consumers were invited to participate in the conference. More than 1,000 people witnessed the launching of first domestic mobile video APP by GHS. This means that GHS has officially entered the mobile video e-commerce field.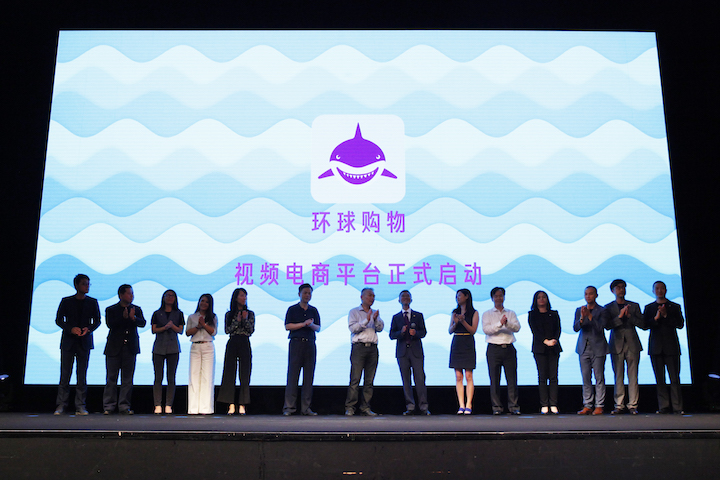 GHS held the Video E-commerce Platform News Conference at Poly Theatre in Beijing
Interpreting video experience economy? GHS creates the first mobile video shopping APP
"Mobile video shopping is by no means simply adding video advertisements to shopping. Merely moving TV programs to the mobile phone side will undoubtedly lead to a failed product," said Amy Yu, CEO of Beijing Read TV Technology Co., Ltd., the e-commerce platform of GHS, at the conference. "The most important thing of mobile video shopping is matching with the Internet. It should be a kind of videoized and scenarized video experience economy that can be shared."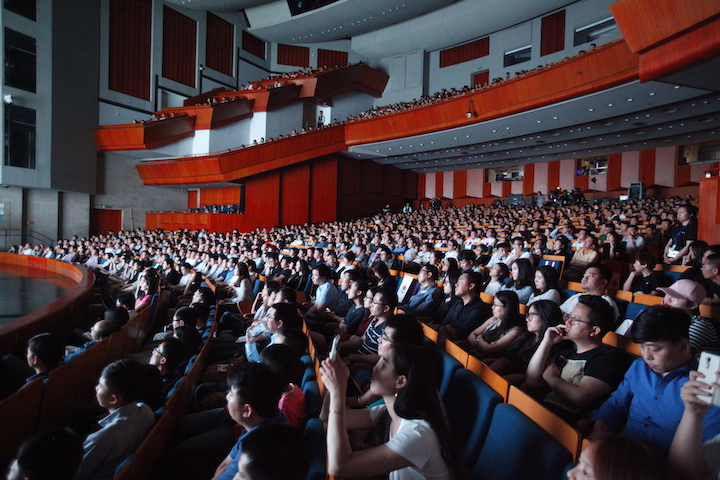 Over 1,000 suppliers and partners participated in the conference at Poly Theatre
At a time when live shows, online celebrities, etc. are popular in the capital market, how can the segment of video shopping convert mobile phone traffic to cash? And can video shopping become the innovation direction of business model? These problems have been the key to the exploration by e-commerce giants and video playing platforms. As a leading TV shopping company in China, GHS has launched the first domestic mobile video shopping APP in a real sense, seemingly providing a referable solution for these problems.
"Consumers are emotional and rational at the same time. They know what they want, so what we need to do is not persuading them to buy a commodity, but truly and exactly displaying the commodity, and helping them find the commodity most suitable for them," said Amy Yu at the conference. "This is precisely the biggest feature of GHS APP – showing the true property of a commodity in a simple, true and simple manner, so that consumers can have the most intuitive impression on the shape, size and function of the commodity."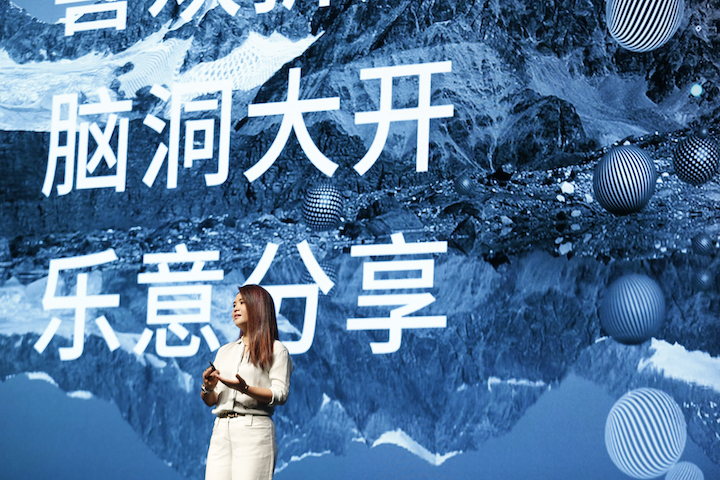 CEO Amy Yu recruited players to join the platform at the conference
Interestingly, all the core information of a commodity is concentrated in a video of only over ten or even several seconds. To enhance consumers' watching experience, all the videos of GHS APP are of vertical version, so that consumers can comfortably watch the videos without rotating the mobile phones. What GHS APP pursues is exactly this mode, i.e. taking consumer experience as the core, and providing consumers with a direct feeling of the commodities, as well as comfortable video-watching experience.
In this era dominated by content, GHS gathers a group of players who are extremely enthusiastic about a certain field. They produce interesting and useful content, share the wisdom of life, and help consumers filter and interpret the information flood and make decisions. It is known that GHS APP has gathered more than ten professional players from various fields, and more interested players were directly invited at the conference.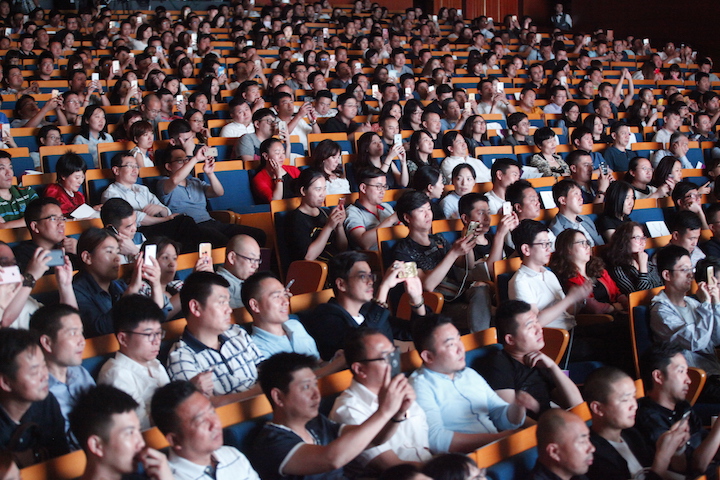 At the conference, the audience raised their mobile phones to participate in the on-site interactive buying activity
A conference announcing entering the mobile video e-commerce field? The essence is actually the voicing of the TV shopping industry
For many people in the industry, GHS' launch of mobile video shopping APP seems to have revealed its ambition to enter the mobile video e-commerce field, but that's not the truth; instead, it aims to return to the original intention of the TV shopping industry and to consumers, and do a good job in a down-to-earth manner. "In essence, TV shopping is a media retail industry and service industry, and the core of service is to make consumers satisfied. Therefore, our task is to provide consumers with high-quality services in a steadfast manner right from the initial commodity selection. We believe that good services will form a strong word of mouth," said GHS Chairman Jason Kong.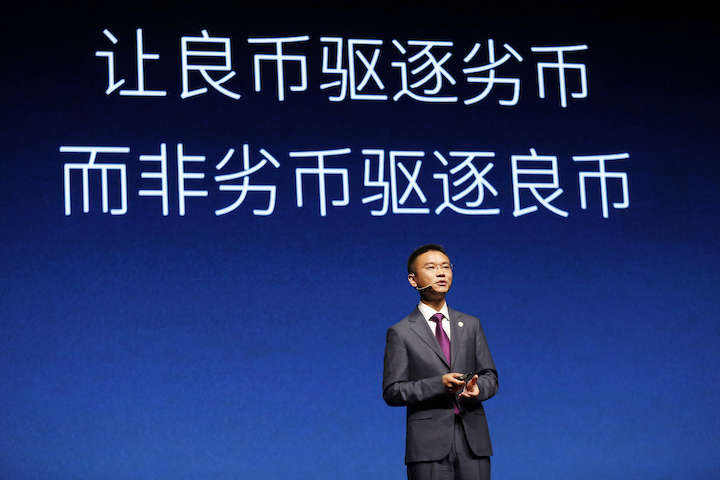 GHS Chairman Jason Kong shared video shopping industry trends at the conference
In China, TV shopping is a very special industry. The regulation disorder and brutal development of early TV shopping in satellite TV stations greatly harmed the TV shopping industry, and the most serious consequence was trust crisis. It is precisely because of this that many people deeply doubt the TV shopping industry, and are pessimistic about its development prospect. However, GHS Chairman doesn't think so. He is full of confidence in the industry, and believes that the industry has a strong vitality.
"At the conference, GHS exactly passed such a message: as long as TV shopping does a good job in terms of commodity and service in a down-to-earth manner, consumers will trust it," said a participating supplier. In view of this, it is better to say this was the voicing of the TV shopping industry than to say this was a conference announcing the entry to the mobile video e-commerce field.
GHS Chairman Jason Kong said at the conference that, in an era when selection is expensive, consumers are no longer keen to select, but hope to only make limited selections, or even make no selection. At this time, the optimized selection mechanism of TV shopping with buyer system as the core can provide the right services for consumers. The essence of TV shopping is selection, and GHS does fewer but better things, so GHS APP introduces the concept of buyer and recommends high-quality commodities. Consumers only need to get to know the commodities via video, and make decisions by selecting the best. In terms of after-sales service experience, GHS has also taken a brave action, i.e. free changing or refunding within 30 days throughout the country, which has enhanced the service threshold of the entire TV shopping industry.
The problem faced by China's TV shopping industry is also faced by China's traditional media and traditional transmission mode. The channel value and social value of China's TV shopping industry and even China's media are seriously underestimated. But in fact, the media retail industry dominated by TV shopping can not only provide rapid transmission and sales channels for excellent products to meet consumer demands, but also impact consumers' decision-making and generate consumer demands. Unfortunately, these values ​​of TV shopping are ignored. However, in countries such as the United States and Korea with developed TV shopping, the channel value of media and TV shopping has been greatly presented. GHS Chairman Jason Kong believes that China's TV shopping industry has the market base for generating leading enterprises with a scale of hundreds of billions of RMB, and the value will be greatly explored.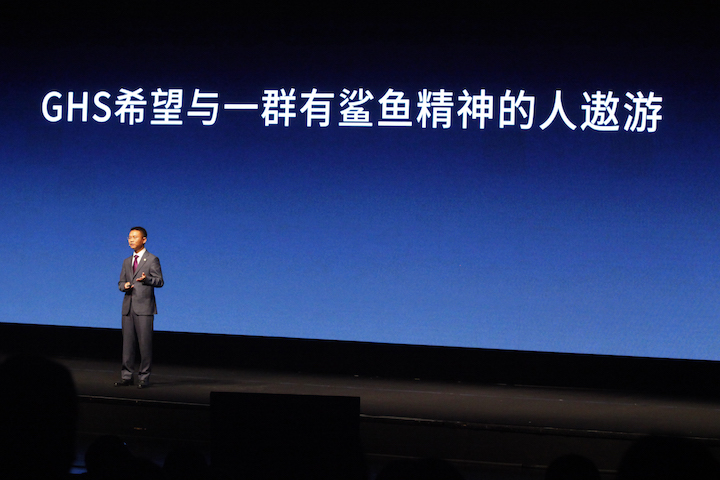 GHS hopes to achieve the dream with people embracing the shark spirit
In contrary to the "land zoo" scenery of domestic e-commerce industry, GHS has selected shark as its brand totem. "Many people ask me why we select shark. For Chinese people, shark is unfamiliar and terrifying, but as the strongest creature on top of the food chain in the sea, it has three notable features worth learning. Firstly, it has cartilage all over its body, so it has strong environmental adaptability and overall coordination capability; secondly, it changes 30,000 teeth in its lifetime, thus guaranteeing strong core competitiveness; thirdly, without a swim bladder, it has to keep swimming during its whole life to avoid sinking. GHS hope to learn and own all these spirits," said Jason Kong. "We hope to achieve the dream of becoming a global media retail group with people embracing the shark spirit."