GHS Attended the 12th ICCIE in Beijing
Beijing, China, September 11, 2017 -- today, the 12th China Beijing International Cultural & Creative Industry Expo (ICCIE) opened in Beijing. The theme of the ICCIE is "Integration of Science, Technology Culture. Inheritance of Innovative Development". It also carefully build a platform with 6 venues: comprehensive activities, exhibitions, trade promotions, forum meetings and creative activities. As a member of the China Radio International Radio Station, GHS attended the ICCIE again after last year's exhibition.
Chinese first mobile video shopping product -- GHS App exhibited in the ICCIE
As the leading all media retail platform in China, GHS as "global home appliances sales mall", through a nationwide GHS shopping channel, excellent video shopping mobile App , smart TVs and fine shopping magazine, elects high quality home appliances from the world and creates an ideal life experience for millions of families.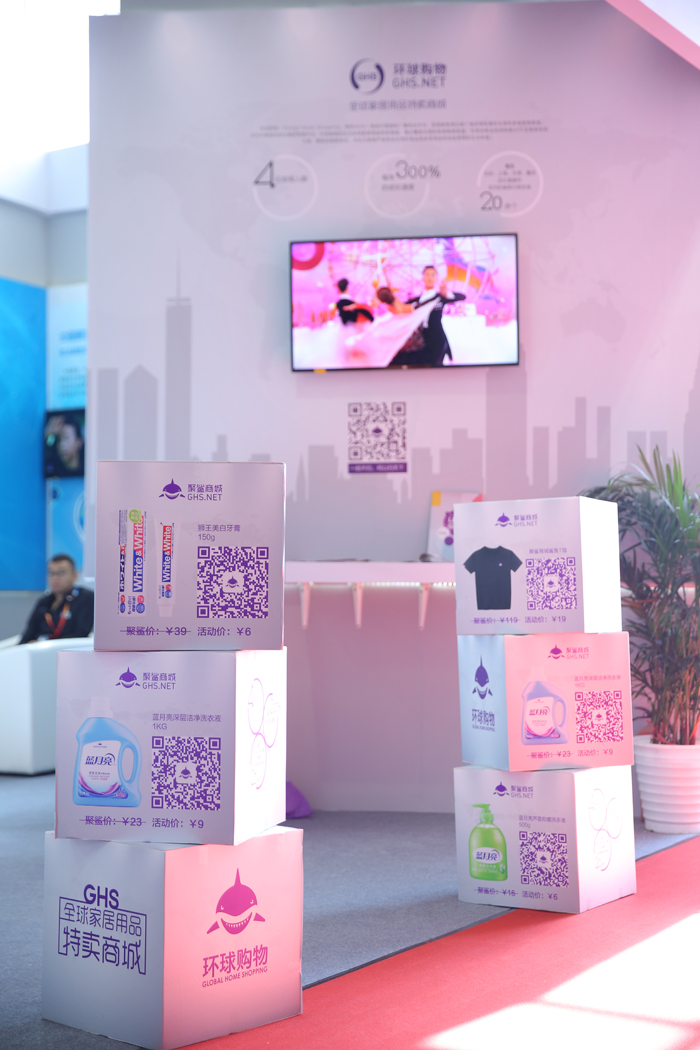 GHS App exhibited in the ICCIE
In the ICCIE, GHS App as the mainly recommended product, has attracted the attention of a large number of people in the industry and the audience. It is reported that, unlike many domestic mobile shopping Apps, GHS uses vertical, plan and light video, shows the attributes of commodities. All the core information of the commodities are concentrated in a few seconds or 60 minutes video. The biggest highlight of GHS App is the shopping mode of buyers selecting and masters sharing. When consumers is choosing the quality commodities, they can make wise choice by the life tips of the masters, so that consumers can truly "see clearly, choose simply and use clearly".
Shark IP creates differentiated brands GHS creates an ideal shopping experience for consumers
It is worth mentioning that, GHS opened interactive experience activities, and consumers can enjoy the appropriate discount through using GHS App to purchase designated commodities. Audience was attracted by the purple and shark images of GHS and its derivatives shark T-shirt became the favorite commodity. "Consumers are increasingly impressed with us, and some old members even recognize us at a glance. It can be said that consumers have basically formed a cognition that purple shark equals to GHS." brand director of GHS said.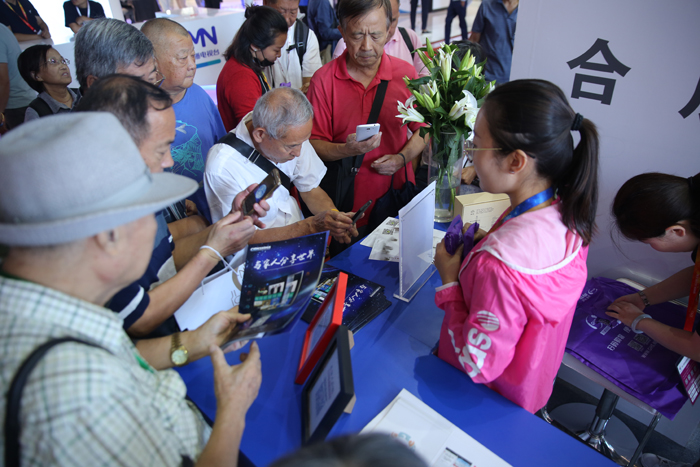 audience experienced interactive experience activities of GHS
When asked why use shark as image, the director said, "First, shark has cartilage all over its body, thus it can quickly adapt itself to the environment. Second, it changes 30,000 teeth in its lifetime, it is always best prepared for fighting. Third, it does not have a swim bladder, so it would sink if it does not keep swimming. We should learn the shark spirit, which means the strong ability to adapt to the environment, the core competence from continuous learning, and the perpetual drive for action. Only by learn that, an excellent enterprise can continue to develop.
In fact, GHS is positioning as global home appliances sales mall, and always committed to creating an ideal shopping experience for consumers. GHS uses the mode of buyers strict selection. Professional buyers go around the world, select high-quality home appliances from thousands or even tens of millions of commodities. Meanwhile, GHS has first introduced 30-day free replacement and return service, and launched compensation, prepaid and other high standards of service measures to fully protect the shopping interests of consumers.