GHS Kunshan warehouse won the "China Warehouses Classification", was named five-star warehouse
In December 5, 2017, Beijing -- Recently, GHS Kunshan warehouse was awarded "China Warehouses Classification", formally awarded five-star warehouse, which marks the technical conditions and management level of GHS Kunshan warehouse has reached the national quality standard construction.
Warehouse management reached the highest level, completing various warehouse tasks precisely
"China Warehouses Classification" is rated by assessment office consists of experts of Chinese Warehousing and Distribution Association. Assessing from four aspects of warehouse facilities, staff quality, service function and management level, general warehouse is divided into five stars, GHS Kunshan warehouse won the highest level of warehouse -- five-star warehouse.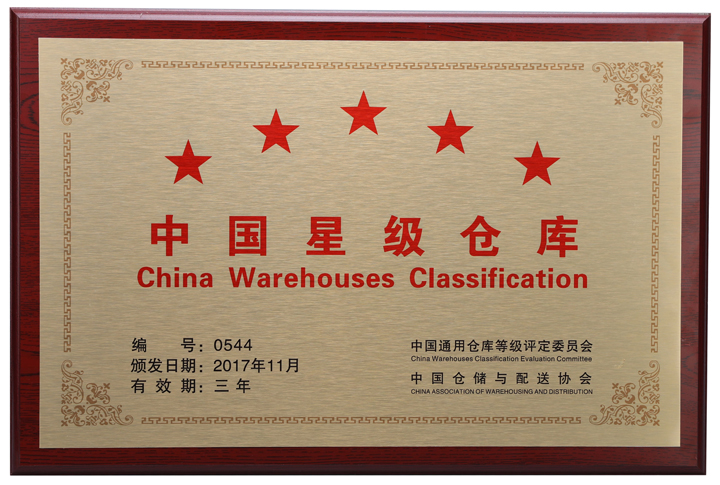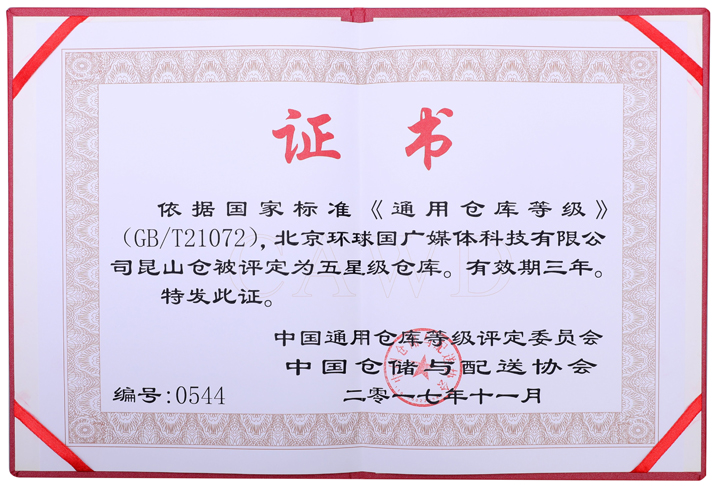 GHS Kunshan warehouse won the "China Warehouses Classification"(five-star)
It is reported that GHS Kunshan warehouse mainly in charge of the orders in Jiangsu, Zhejiang, Shanghai and Anhui, the whole area is about 10000 square meters, and nearly 24% of the operation staffs have passed the certification of warehouse administrator qualification. At present, Kunshan warehouse is using the WMS warehouse management system, the system supports every links of the entire Kunshan warehouse, including storage, grounding, inventory, delivery of cargo from storage, checking, delivery, commodity allocation, data transmission, information inquiry, ensuring the warehouse to complete the works more quickly and accurately. "In the future, GHS warehouse management will be more professional, rigorous, and will be more efficient warehousing operations, rapid response to the need of GHS business."director of GHS warehousing business said.
Constantly optimize the level of service Create an ideal shopping experience for consumers
As the leading all media retail platform , GHS as "global home furnishing products sales mall", through a nationwide GHS shopping channel, excellent shopping mobile APP, smart TVs and fine shopping magazine, elects high quality home furnishing commodities from the world and creates an ideal life experience for millions of families.
At present, GHS continues to enhance the quality of commodities, through investing citrussTV to introduce the MENA commodities, buyers selecting global quality commodities, also pre-sale quality testing by professionals, strictly control the quality of commodities. At the same time, GHS especially focusing on the optimization and upgrading of service system, now it has launched 30 days free return and replacement policy, out of the box inspection and other high standards of service, all-round enhance consumer shopping experience. Today, GHS has officially passed the ISO9001 quality management system certification, and its professional, standardized shopping experience and service system has been certified by international standards.